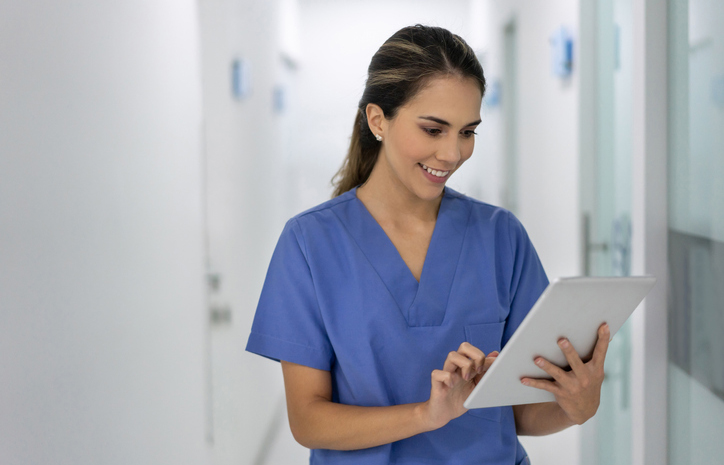 Improving patient care, streamlining productivity, and easing workplace stress are the driving forces behind a newly announced industry partnership.
Boehringer Ingelheim Animal Health USA and digital platform, TeleVet, have announced a strategic collaboration aimed at leveraging technology and enhancing in-practice automation services.
Per the agreement, Boehringer Ingelheim has made an investment in TeleVet and named the Austin-based start-up as its preferred U.S. veterinary health technology platform. In turn, TeleVet will leverage Boehringer Ingelheim's commercial team to bring to market industry-specific digital solutions and services.
"We are thrilled to begin our new collaboration with Boehringer Ingelheim," says TeleVet's CEO, Zeynep Young. "[The company's] strategic insight, resources, and extensive customer relationships will help fast-track our mission to improve the lives of veterinary professionals by simplifying time-consuming and demanding day-to-day clinic operations. This will empower clinics to deliver the best patient care possible."
Additionally, Randolph Legg, president and head of the commercial business for Boehringer Ingelheim Animal Health USA, will join TeleVet's board of directors.
"We recognize in today's environment veterinary practices need technology that makes it easier for them to focus on practicing medicine," Legg says. "After evaluating all the technology solutions available to veterinary practices, we found TeleVet's quality, current and future innovation, progressive management team, and singular focus on veterinary teams put them above others."
TeleVet's flagship platform, Flow, helps practices streamline workflow, including client communications, payments, and scheduling. The company, which secured $5 million in funding from Mercury Fund and other investors in 2020, currently automates tasks for thousands of clinics across the U.S.
Boehringer Ingelheim's existing PetPro Connect customers will not experience any disruptions in service, the company says.